William "Bill" Comeau

2023 Southeastern Massachusetts Veteran of the Year
Sponsored by: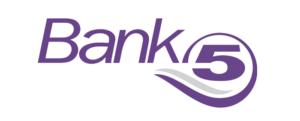 The Board of Directors of the Southeastern Massachusetts Veterans Housing Program, Inc., known as the Veterans Transition House is pleased to announce the selection of William "Bill" Comeau as the 2023 Southeastern Massachusetts Veteran of the Year. Mr. Comeau is the 28th recipient of this award.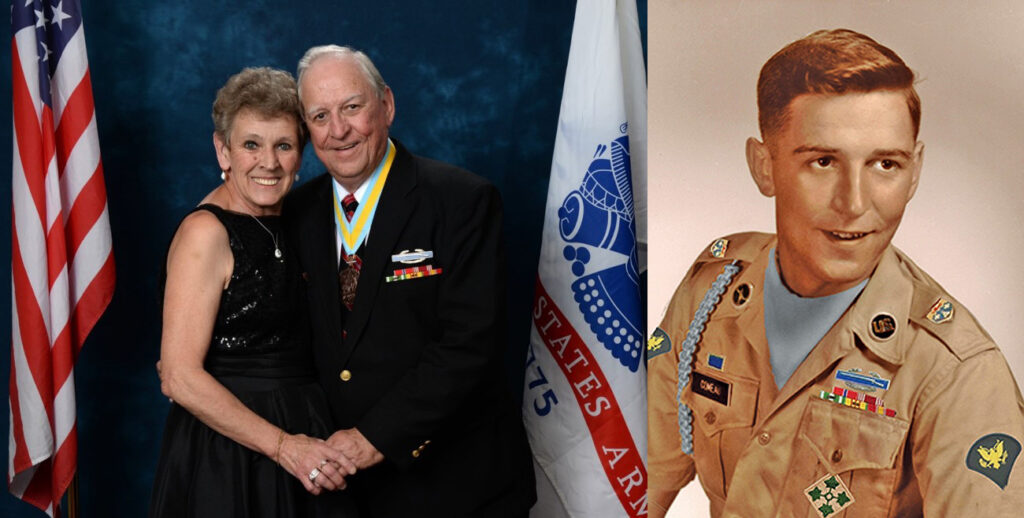 Bill served in the United States Army during the Vietnam War. Bill was drafted at age 19 in 1965 and shipped out to Vietnam in 1966. Serving in Vietnam until 1967, the Battle of Suoi Tre is the keynote battle of Bill's military career. Bill and his fellow soldiers faced 2,800 members of the Viet Cong in the Vietnam jungle during the Battle of Suoi Tre. Bill and his battalion arrived at the battle just in time to save the defenders. As artillerymen fired smoke rounds at the enemy in a commendable effort after running out of their explosives, Bill's unit came to their aid. 56 veterans earned Purple Hearts as a result of the Battle of Suoi Tre, and Bill's unit was one of three to receive the Presidential Unit Citation for their heroic actions that day.
When Bill left Vietnam, he doubted the achievements of his unit, and doubted they accomplished anything. However, after many years of research driven by his powerful passion for history, Bill learned that his company not only wrote commendable history but triumphed overseas; an accomplishment admired to this day by those who also served in his unit. Among their accomplishments, Bill's unit produced the first Medic to be awarded the Medal of Honor in the Vietnam War.
Upon returning home, Bill sought out camaraderie in his local branches of the Veterans of Foreign Wars (VFW) and the Disabled American Veterans (DAV), and he is still a member of both today. He pursued a career at a local book manufacturer, settled down with his family, and in 2000, Bill embarked on a once-in-a-lifetime journey. Bill dedicated his time to locating the men he served with in Vietnam and formed Alpha Association, an organization created specifically for A Company, 2nd Battalion, 12th Infantry of the 4th Infantry Division veterans. The organization grew to over 200 members, and Bill took special pride in providing a space for his comrades to share stories and memories from their service together. Since the year 2000, Bill served as President, Historian, Locator, Newsletter Publisher, and annual Reunion Organizer for Alpha Association. At its height, the Alpha Association located and signed up 240 veterans of his unit from their earlier tour in Vietnam. This number included family members of those veterans who were killed while serving in his company during that period.
A military historian in his own right, Bill pioneered research into the histories of local veterans in the New Bedford area and championed for the rededications of multiple VFW Chapters. Additionally, Bill published "Duel with the Dragon at the Battle of Suoi Tre" in 2022 which is the first complete account of the events that transpired during the Battle of Suoi Tre March 21, 1967, which otherwise would never have come to the attention of the public.
Bill has been honored with the following awards and recognitions: the Combat Infantry Badge, Vietnam Campaign Medal, Vietnam Service Medal, National Defense Medal, and the Unit Republic of Vietnam Gallantry Cross with Oak Leaf. Later in life he was also awarded the Order of St. Maurice Legionnaire Medal by the National Infantry Association for his dedication and promotion of the United States Infantry. Finally, Bill was designated the last Regional Franco-American Society Veteran of the Year in 2017. Veterans Transition House delivers transitional and permanent housing and specialized services to homeless, formerly homeless, and at-risk veterans in Southeastern Massachusetts and Rhode Island. Founded in 1990, Veterans Transition House provides rehabilitation, re-integration and supports necessary for veterans to achieve self-sufficiency, especially for those who have struggled with substance abuse, post-traumatic stress disorder and financial hardship. Veterans Transition House has helped veterans achieve and sustain sobriety, improve their health, find employment and move into permanent housing. The vision of this veterans-helping-veterans nonprofit is to provide first-class facilities, services and staff to ensure that every veteran has a home.