Veteran-owned Fairhaven business, Profishant, Inc. selects
Veterans Transition House as its Philanthropic Partner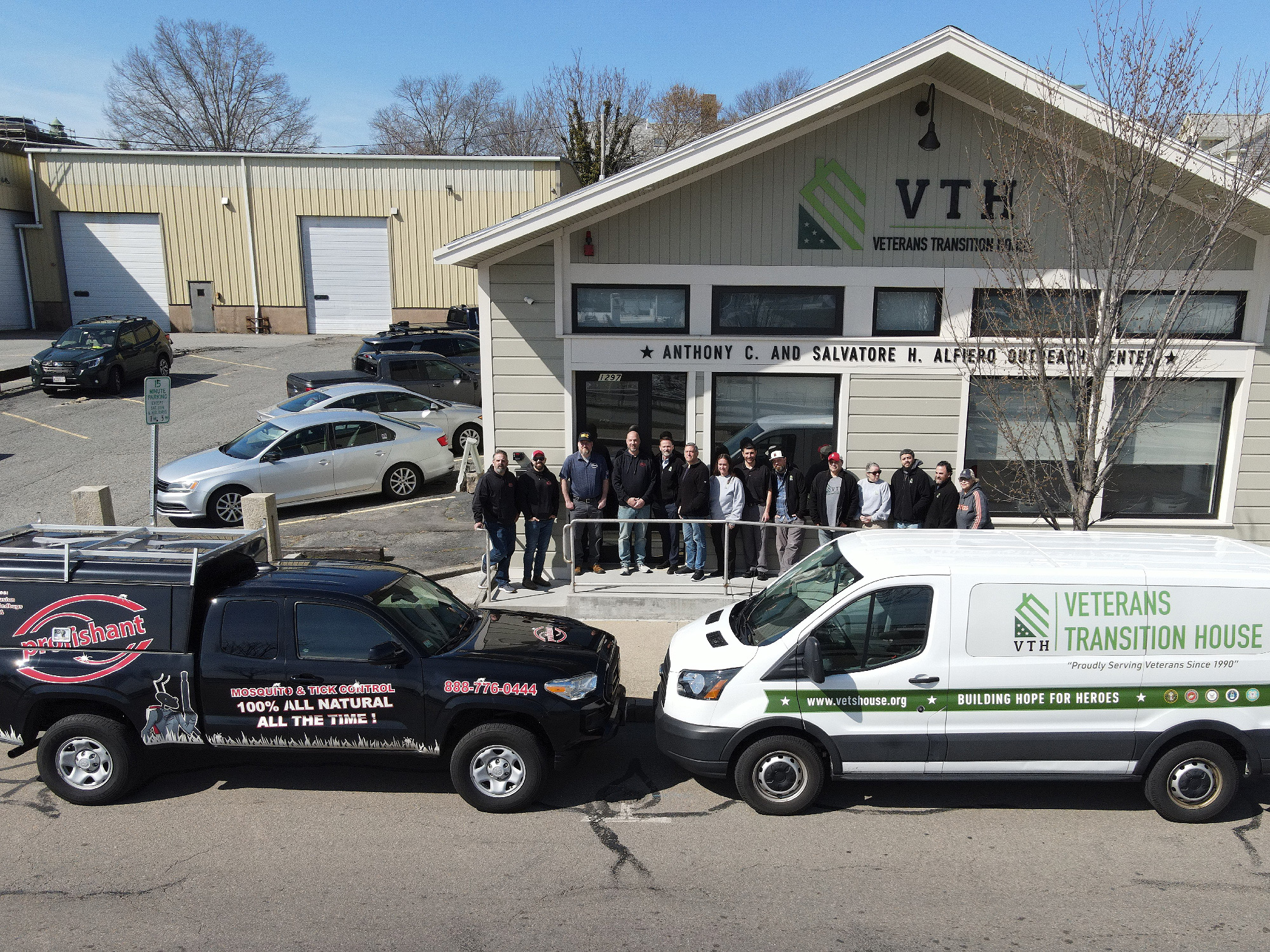 New Bedford and Fairhaven, MA: profishant, Inc., the veteran-owned pest control and food safety consulting business located in Fairhaven, MA has selected Veterans Transition House as its philanthropic partner. The New Bedford-based veterans housing and services nonprofit will be the beneficiary of profishant's Quarterly Home Protection Plan, a pest control service that has grown 35% each year for the past five years with nearly 3,000 home services performed in 2022.
On Friday, March 31, 2023, Veterans Transition House received an initial donation of $1,000 from profishant, Inc. to launch this partnership, and the nonprofit will receive one dollar for every Quarterly Home Protection Plan service performed in 2023. profishant, Inc. will make quarterly contributions and become a corporate sponsor of the Veteran of the Year Award, the annual Veterans Transition House program that honors the contributions made by a Southeastern Massachusetts veteran to veterans affairs and to their community at large.
"It is not just an honor to be in a position to give back, it is ingrained in who we are at profishant.  Not just myself, everyone on our team.  If they can help, they want to.  I once asked my mentor, Ken Martin U.S. Air Force veteran, why he helped me so much.  He told with a matter of fact voice and look, when you can, you do.  Right now, we can.  VTH is doing wonderful things for veterans and we are honored to help them do what they do,"  stated Andrew Sievers, ACE
"Andrew came to us as a business owner and U.S. Navy veteran with a determination to give back to veterans locally. He was eager to build a relationship with Veterans Transition House to help accomplish this mission. Now, profishant, Inc. is committed to making an important charitable contribution to Veterans Transition House, in addition to providing valuable in-kind services and prioritizing the hiring of veterans. As a corporate partner, profishant, Inc. has set a strong example for other companies to follow and we are very grateful," stated James Reid, Veterans Transition House executive director.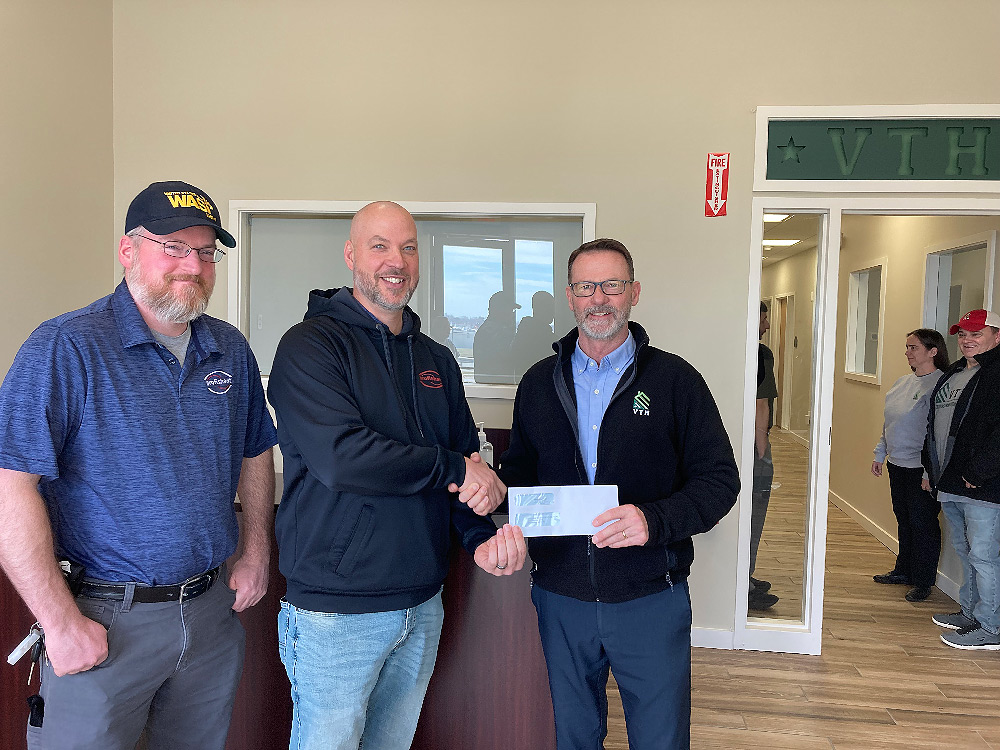 About profishant, Inc.
United States Navy Veteran Andrew W. Sievers, ACE took the best of the best in hospitality training and combined it with his experience working in the pest control industry for over two decades. He discovered that if you actually care for your customers and you are honest, you can thrive in this field. This education also taught him how employees should and should not be treated. There is a fine line between keeping costs competitive and keeping costs down. We could be the cheapest company in the market by hiring people at a low dollar with no benefits. Or, we could be competitive, pay people well and have the best benefits in the industry. The end goal is to build a company while surrounding yourself with honest highly motivated, caring people. That has been the goal since day one! Fifteen years later, profishant has achieved that goal and will only continue adding more benefits and the same great caliber of people. Our wonder people are the reason we have the reviews we have and the high customer, as well as employee retention rates. We opened our business, PRO-FISH-ANT, inc. as a tribute to where we started, the working waterfront of Fairhaven and New Bedford MA. Today we consult internationally for Food Safety and Service MA, NH, MA and CT for Pest Control.
About Veterans Transition House
Founded in 1990 Veterans Transition House has provided more than 3,000 Southeastern Massachusetts homeless veterans with transitional and permanent housing and comprehensive supportive services. Veterans Transition House owns and operates seven properties across New Bedford with the capacity to accommodate housing for 90 homeless veterans. An additional 90 veterans are served within a Supportive Services for Veteran Families (SSVF) program. Opened in 2021, the new Anthony C. and Salvatore H. Alfiero Outreach Center is staffed with licensed clinicians, and outreach, housing, healthcare and employment specialists to serve veterans in our community who are at risk of becoming homeless, experiencing food insecurity, and in need of human services.